Here's a thing not to do: Write 80% of the first draft of something, go and do a stack of other things for three months, then come back and try to write the last 20% imagining you still know everything that was going on and understand the characters. . . Anyway, the first draft of The Black Mausoleum III: The Splintered God is almost done now. The Black Mausoleum II: Dragon Queen is apparently coming out in August now (Not My Fault this time!), and it's been a while since I put up a precious original Black Mausoleum title, so here goes. There probably won't be another copy going up for quite some time.
The Black Mausoleum was a deliberate change of approach over the previous dragon books. Gone are the political machinations and the wheels within wheels – this is much more about survival and a rag-tag band of characters who really can't stand each other. Probably the best cover in the series too. Signed and lined to the luck winner, of course.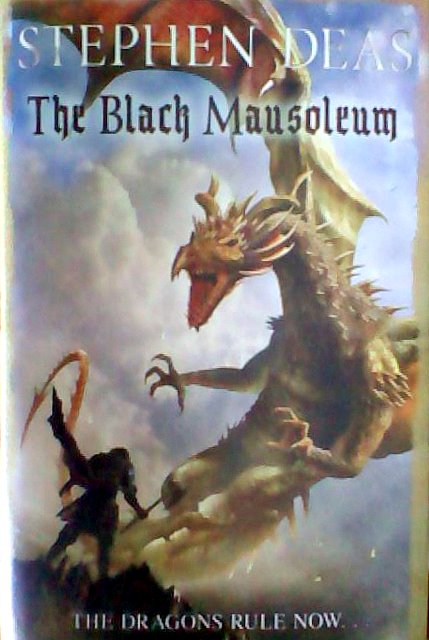 Usual rules apply – comment here to be entered and I'll pick a winner at random on Friday evening. Competition (as usual) is open worldwide. Outside Europe I ship by surface mail to keep the costs down so please be patient.