Officially The Black Mausoleum comes out in the UK on the 16th August. However I have one copy to give away and this time I'm going to let the competition run for a whole week on account of being on holiday for the week. Usual rules apply – comment here to be entered and I'll pick a winner at random on Friday evening. Signed and lined and dedicated as per the winner's request. If demand is particularly high then I might run another competition later in the year but I don't have too many of these to give away at the moment.
Competition (as usual) is open worldwide. Outside Europe I ship by surface mail to keep the costs down so please be patient.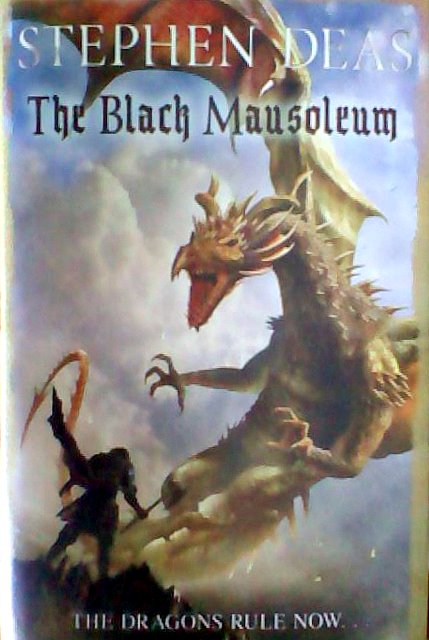 In other news, lots of stuff is happening and I can't talk about any of it. More books have been delivered. The fourth manuscript of 2012 is almost finished. Various ghostwriting projects are under discussion and also a rather interesting proposal for an SF series. But I have been missing my dragons, and the planning work for Prince of the Storm-Dark starts next week, with the writing in anger due to start as soon as the school holidays end. At which point I might have something interesting to say again…
Next week I have an ARC of Justin Cronin's Twelve to give away. You have been warned.