A tie-in book for the forthcoming Elite: Dangerous game became available to download in e-book form on 15th May 2014. A hardback version will be release later on the 16th October, by which time we should all be busy murdering and pirating each other through the beta release of the game at the very least. Please buy it so I can afford a new PC with which to actually run the damn game…
Here's an extract and here's the cover.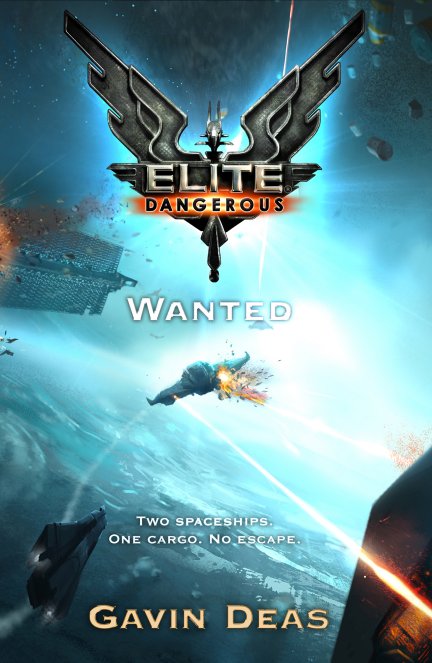 There are the usual Amazon and Goodreads reviews kikcing about. To be blunt, I never expect a tie-in novel to get any sort of review coverage beyond that, but here's what's come up do far:
"I've enjoyed "Wanted" much more than I was supposed to enjoy any tie-in novel. Deas and Smith spin a mightily interesting yarn and I've especially enjoyed the way personal lives of characters influenced their decisions and often completely changed the course of events. This is in spirit of the original Elite which was not about heroes as such – it was more about small people trying to find their place in an endless, violently merciless environment. Having said that, the story does end up rather abruptly. Final 30-40 pages are some of the finest sci-fi I've ever read and admittedly I wanted to read more." Upcoming4me
I'm not going to say anything about the ending except please don't blame the editor. He hated it. It's a very marmite last page.
a joy to read for those into action SF www.concatenation.org
This one actually feels like it's set in the Elite: Dangerous universe for a start. The characters and situations are a bit more credible. And there's a lot of fighting in spaceships. What more could I ask for? opinionatedgeek.com
"…a fast, frentic space opera that pays homage to Elite in the best possible way." SFbook.com