The Crimson Shield went down a bit better than Hostage to Pleasure. Nathan Hawke has a website now, which he didn't when the giveaway started. It has this interactive map thing that makes me kind of envious and want to stop working on paid stuff and put up an interactive map of the dragon realms. But hey ho . . . Mortgage, kids to feed, etc., etc. This week, meanwhile, has been spent writing scenes for the SF collaboration with Gavin Smith; except it's been one of those weeks where every single word sucks and what I seem to have produced is 15000 words of rancid cat barf. <le sigh>
So this week's freebie – back to one of my own: The Black Mausoleum: Gone are the political machinations and the wheels within wheels (don't worry, they come back in Dragon Queen) – this is much more about survival and a rag-tag band of characters who really can't stand each other. Probably the best cover in the series too. Signed and lined to the luck winner, of course.If you read it and like it, please tell people about it, post an amazon review or on Goodreads. Something like that.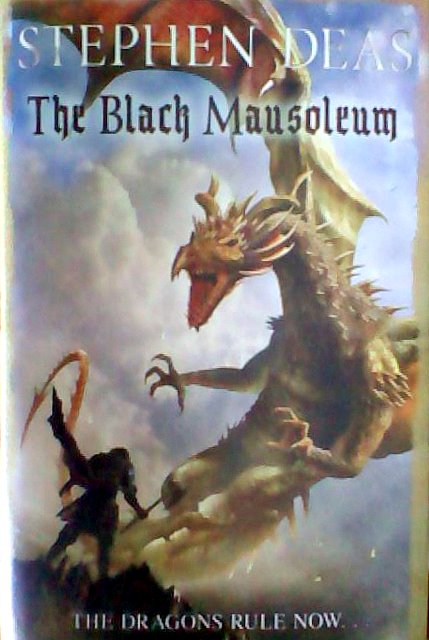 Usual deal – comment on this post before June 24th  and I'll randomly select a lucky victim for a free copy of the book. Since it's one of mine, I'll sign and line it of you like.
This week we're going to play Fantasy Supermarket. First commenter has to point out something fantasy-related beginning with A, second commenter has to point out something fantasy-related beginning with B, etc.
Although, though no one has yet complained about how long it takes me to get to the post office and post things, it can take a while and if you live abroad then it can take even longer. Sorry about that, but they do get there eventually. Well, so far. Recent winners, I owe you a particular apology – I have stack of parcels due to go to the post office. Later today, I promise!