You've all gone and bought a copy of Gallow: The Anvil, right? Because that came out last week, and have I mentioned yet how the future of Nathan Hawke as a writer probably depends on it?
In a couple of weeks I get to have two of my own titles coming out in paperback on the same day from different publishers, so it seems to me that the only rational course of action is to have them fight. So for this week's giveaway you get to choose which one you want if you win. Will it be the  magical flying ships, enchantresses who mould glass to their whim, golems and, of course, dragons of The Splintered Gods…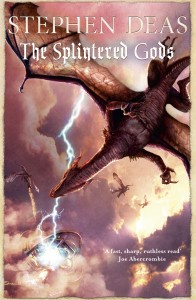 … or will it be the historical grit of the the English Civil War, Cromwell, pikes and muskets and the unwilling and ever-dour renaissance detective Willian Falkland in The Royalist…?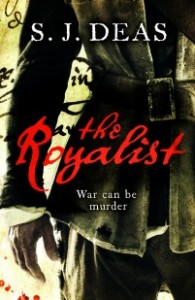 You get to choose. Usual deal – comment on this post before Sunday 8th March and I'll randomly select a lucky victim for a free copy. Given the lack of interest last week, manifesto plans to deal with a zombie apocalypse have been put on hold and I'm just giving books away. Say hi, say which one you want, and you're entered.
No one has complained (so far) about how long it takes me to get to the post office and post things, but it can take a while and if you live abroad then it can take even longer. Sorry about that, but they do get there eventually. Well, so far. Am currently a bit behind with posting things.
No tags for this post.