No Giveaway this week, nor probably for a while, as there's going to be something of a redesign of the website going on over the next couple of months ready for stuff that doesn't have dragons in it. September 25th sees the publication of The Royalist, a historical mystery detective thriller thing set in the English civil war. Here's the blurb and the cover.
"William Falkland is a dead man.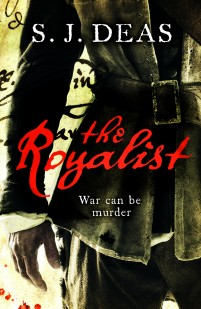 Notice the cunning use of a fake middle initial to totally hide who the author really is . . . oh, never mind. Then in October and November the Elite novel comes out in hardback and Empires follows it. So there's going to be some rearrangement of the site to be less dragony and more with the spaceships and the muskets over the rest of summer.