When a routine bit of piracy goes wrong, the crew of the Song of Stone realise that there's a bounty hunter on their tail. One who might, finally, be able to outclass them. The Dragon Queen is feared across space, and for good reason. But even the bounty hunter doesn't realise what she's been hired to do. Or what is in the container she's been sent to retrieve.
And she's not the only hunter in the game…
"Set in the world of bestselling computer game ELITE, and launched to tie in with the latest version, ELITE: DANGEROUS – a game almost 20 years in the making – Elite: Wanted is one of three distinct – but subtly linked – novels written by major authors who are fans of the game, this novel will be a must-buy not only for the 25,000+ people who funded the new game on kickstarter, but also for all of those fans of the original game."
I've spent the last few weeks now wrapped up in edits to The Silver Kings, last of the dragon series, and a couple of Nathan Hawke shorts which have now both been through editing. This week sees the hardback publication of Elite: Wanted, a story of spaceships and pirates and bounty hunters co-written with illustrious SF author Gavin Smith (hence the rather unsubtle nom-de-plume), and so this week I'm giving away a copy dedicated however the lucky winner desires.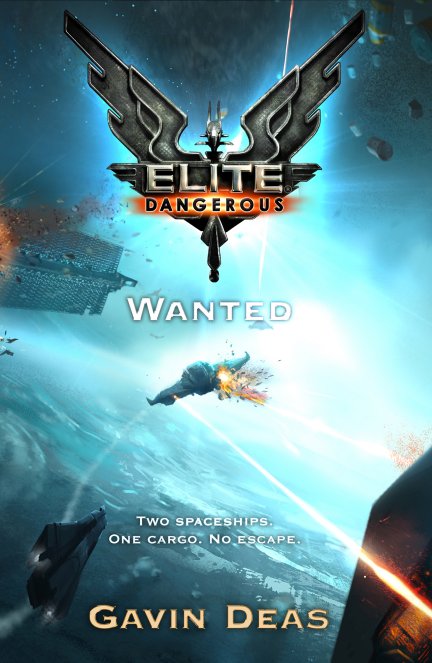 All you have to do to enter the giveaway is comment on this post before the end of  October 19th and I'll randomly select a lucky victim (the usual deal if you've been here before). One of the fun things about writng SF like this is naming spaceships, so if you have a favourite spaceship name I'd love to hear about it, but a simple "hi" will do.
This is open worldwide. Although though no one has yet complained about how long it takes me to get to the post office and post things, it can take a while and if you live abroad then it can take even longer. Sorry about that, but they do get there eventually. I am currently up to date with posting things.
No tags for this post.