So this week is being spent slaughtering all the spurious commas in Dragon Queen and discovering that, when you let a seven-year-old read your proofs, you a) discover that you wish you hadn't let him read the opening battle scene or that it didn't have quite so many entrails scattered about it and b) you might have thought you had a character called the Bloody Judge (remember him, King's Assassin readers?) but actually you've got one called The Blood Juggler. I'm quite taken with The Blood Juggler . . .
Apparently the Adamantine Palace gets a mention in Glamour magazine in July. Yes, that bewildered laughter is mine. Yes, I'll post a scan of it if/when I track it down once it's out. And the short story for WFC suddenly behaved itself after I changed the gender of one protagonist and merged two secondary characters into one. Editing 6k words you can do these things…
So this week's freebie, The Black Mausoleum: Gone are the political machinations and the wheels within wheels (don't worry, they come back in Dragon Queen) – this is much more about survival and a rag-tag band of characters who really can't stand each other. Probably the best cover in the series too. Signed and lined to the luck winner, of course.If you read it and like it, please tell people about it, post an amazon review or on Goodreads. Something like that.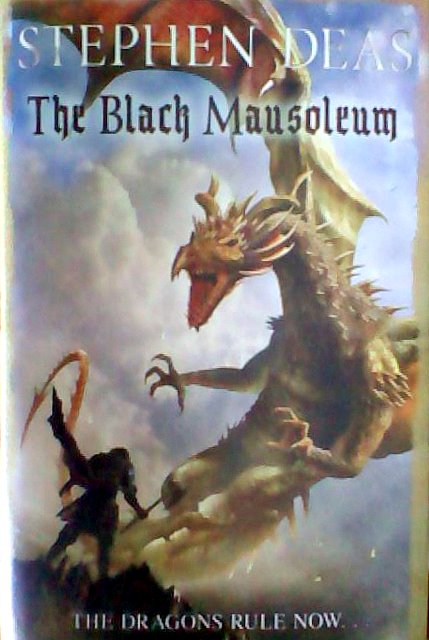 Usual deal – comment on this post before May 18th  and I'll randomly select a lucky victim for a free copy of the book. Since it's one of mine, I'll sign and line it of you like.I'll set a voluntary challenge this week, after my trials at historical fiction last week: the best or most memorable or simply favourite anachronism you've come across in film or book?
Although, though no one has yet complained about how long it takes me to get to the post office and post things, it can take a while and if you live abroad then it can take even longer. Sorry about that, but they do get there eventually. Well, so far.