The second draft of The Black Mausoleum III: The Splintered God is done and I have written a memo to myself to write simpler plots in future. The Black Mausoleum is coming out in paperback soon and I have printed copies now, more than I know what to do with, so guess what's up for this week's giveaway…
The Black Mausoleum was a deliberate change of approach over the previous dragon books. Gone are the political machinations and the wheels within wheels – this is much more about survival and a rag-tag band of characters who really can't stand each other. Probably the best cover in the series too. Signed and lined to the luck winner, of course.
You know, if you read it and like it, or read it and don't, please put up a little something on Amazon. I try not to let the 1 & 2-star reviews that are basically a protest about not being able to get the book on Kindle in the US get to me, but actually they're starting to. And if you know of anyone who does that, please point out that the only people who notice are the author, who has absolutely no say in what gets released in what form and what country and when, and the other potential readers. So if you like a series and you're grumpy about it not being available, mail the publishers direct – they have the power and they don't read amazon reviews.
Rant over…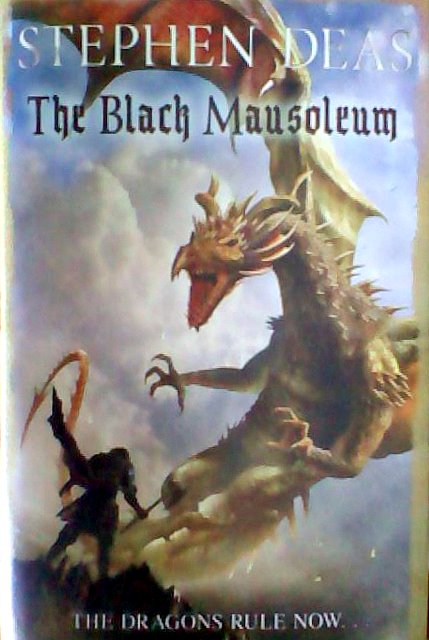 Usual rules apply – comment here to be entered and I'll pick a winner at random on Saturday 10th. Competition (as usual) is open worldwide. Outside Europe I ship by surface mail to keep the costs down so please be patient.