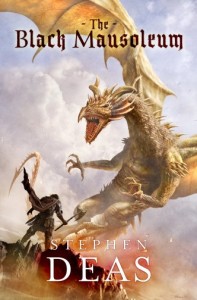 The big bad news, unfortunately, is that the publication date for The Black Mausoleum has slipped from May to August. This is entirely my fault for having done basically all of the work and then sending the wrong draft back to Gollancz and not noticing for a month. This late in the day everything's on a tight schedule and so now that it has to go back a couple of steps there's not enough time to have the book ready for May. My bad. Sorry. I will try and make it up to anyone readers here over the next few weeks with some interviews with some of the characters and some free books.
Bad author. BAAD author.
Speaking of publication dates, if anyone (like me) thought that The King's Assassin was coming out in August, think again. October, and that's probably what it always was. So far so good on that one, barring any wrong-draft cock-ups :-!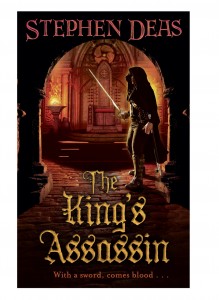 And then Dragon Queen. I'll let Zafir say some words about that in a few days but it's on its last spit and polish before submission and still on track for May next year. Beyond that, the first book of the myserious Sodium Hydride project is going through almost its last rewrite, the second book has a good first draft and with a bit of luck all three will be done and dusted by the end of summer and then I'll be looking for something new to do.
Which is why I'm writing pitches.
On a laptop. In bed. Eating pizza at the same time.
Damn this writing is hard work…
UPDATE: Some new reviews I forgot, all from Pauline's Fantasy Reviews.
"a whole heap of rip-roaring fun and no mistake." (The Adamantine Palace)
"the second best opening I've ever encountered after 'Tigana'" (The King of the Crags)
"The dragons are brilliant…" (The Order of the Scales)
Obviously I pick the highlights. Fine, look, it's already a done deal that the next set of deagon books will have a) more time invested in fewer characters b) a few more sympathetic ones and c) OK, OK, I'll ease back on killing them.