This week I have two titles coming out in paperback on the same day from different publishers. Last week I had them fight.You might imagine that dragons and lightning-throwing flying ships made of enchanted glass would have an edge on a grizzled civil war veteran, but as it turned out the dragons lost out in the popularity stakes. So this week I'm giving away Cromwell, pikes and muskets and the unwilling and ever-dour renaissance detective Willian Falkland: The Royalist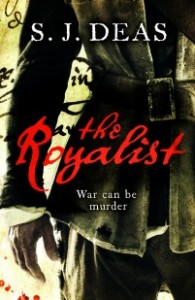 You get to choose. Usual deal – comment on this post before Sunday 15th March and I'll randomly select a lucky victim for a free copy. Been kind of a busy week for non-writing reasons so I don't have a game to play and am just giving books away. Say hi, say which one you want, and you're entered. You can read the opening chapter here.
No one has complained (so far) about how long it takes me to get to the post office and post things, but it can take a while and if you live abroad then it can take even longer. Sorry about that, but they do get there eventually. Well, so far. Am currently rather behind with posting things.
No tags for this post.