Yay! New Year! It's been an interesting few days. Two proposals sent to agent last Friday (proper news if they ever come to anything), my publisher is doing three tie-in novels for Elite: Dangerous and Ezio is now about a quarter of the way through kicking the Borgias out of Rome. Yesterday I was writing about turning Europa into a single vast detector for tau-neutrinos, today some dodgy ex-soldiers are about to raid a Brixton nightclub and tomorrow someone gets blown up by a bomb meant for someone else. Back to dragons next week though. Speaking of dragons. . .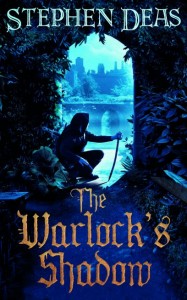 I have another copy going begging. And it doesn't have any dragons in it but it does mention something about that that might just come back again in Dragon Queen. Usual deal – comment on this post before January 12th and I'll randomly select a lucky victim for a free copy of the book. I liked the new year resolutions suggestions from last week so feel free to make some more, though I'll not make it a pre-requisite this week. Since it's one of mine, I'll sign and line it of you like.
Although, though no one has yet complained about how long it takes me to get to the post office and post things, it can take a while and if you live abroad then it can take even longer. Sorry about that, but they do get there eventually. Well, so far.